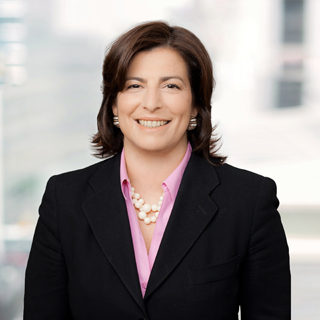 Dear Friends and Colleagues:
I am writing to share our progress with the True North Fund, a partnership we created to leverage federal funding from the Social Innovation Fund (SIF), and to officially welcome and publicly thank our 13 co-investors in this venture:
JPB Foundation
The Penzance Foundation
What unites this diverse group of national, regional and family foundations is our shared belief that it is possible and urgent to lift the life trajectories of America's most disadvantaged young people. As partners in the True North Fund, we are exploring how our collective resources can contribute to a public/private partnership that expands evidence-based programs and makes a significant impact on the lives of vulnerable youth throughout our nation.
Already we are seeing signs of initial success. The nine exemplary nonprofits supported by the True North Fund have served nearly 19,000 additional youth since July 2011. They have launched programs in New York City, Baltimore, Tulsa, Dallas, San Diego and elsewhere across the country.
We created the True North Fund to provide these grantees with the capital they need to fully execute their SIF-funded growth plans and meet their federal matching requirements. To date, our 12 co-investors have committed up to $54 million, and grantees have directly raised $4 million from 20 additional funders and their boards of directors, to augment $60 million in funding expected from the SIF and EMCF.
We have been fortunate that the SIF and the True North Fund are creating opportunities to advance new kinds of regional funding partnerships, as EMCF is developing with the George Kaiser Family Foundation in Oklahoma, the Duke Endowment in North and South Carolina, and Tipping Point Community and the Hewlett Foundation in Northern California. These collaborations are making it possible for grantees to establish and expand effective programs more expeditiously than they could without local support. Based on this success, we hope to deepen these relationships, and to identify other states or regions where EMCF and local funders can collaborate to help more low-income youth become successful, productive adults.
In the coming year we plan to add, in consultation with our True North Fund partners, more grantees funded (in part) by SIF dollars. To support this expanded portfolio, we seek additional co-investors to help us reach our ultimate goal of $120 million in federal, EMCF, True North Fund and other philanthropic funding combined. An investment of this magnitude, accompanied by the expertise, oversight and wide array of additional supports EMCF and our co-investor partners provide grantees, can help expand and sustain the enduring difference these organizations make in young people's lives.
In the end, we hope to demonstrate how this new model of coordinated, collaborative investment can mobilize a group of co-investors with diverse interests to help a portfolio of grantees achieve greater impact. We also believe the True North Fund has implications for private philanthropy and public policy beyond the field of youth development, because it is testing whether a new kind of public/private partnership can channel more resources more effectively to programs that work, and propel them to a scale on which they can make a serious dent in some of our nation's most pressing social problems.
We invite other funders to join our 12 co-investors in what we believe is an exciting partnership and learning community. I look forward to keeping you abreast of developments on this endeavor, and in the meantime to hearing your reactions and comments.
Sincerely,
Nancy Roob
Additional information can be found on the True North Fund & EMCF and the Social Innovation Fund pages.
Updated August 10, 2012 to include the Annie E. Casey Foundation.