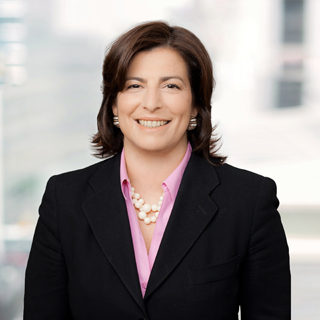 From the Edna McConnell Clark Foundation's 2009 Annual Report
Dear Friends and Colleagues,
While economists debate whether the recession has ended or still lingers on, nearly everyone agrees that our recovery will be long and slow. For many nonprofits and the vulnerable populations they serve, the light at the end of tunnel is a long way off. According to a study by the Nonprofit Finance Fund, 80 percent of the 1,315 nonprofits responding said they expected the demand for their services will increase in 2010, while just 49 percent thought they could meet that demand. Only 18 percent anticipate breaking even or better this year, compared to 35 percent that ended 2009 with a surplus. The disadvantaged youth who are the Edna McConnell Clark Foundation's special concern are among the hardest-hit. This March, for example, the unemployment rate for teenagers ages 16 –19 was over 25 percent.
A troubled economy poses a particular challenge to the Foundation because the investment strategy we have developed and refined over the past decade emphasizes growth. Our goal is to fund grantees' expansion so their evidence-based programs can benefit greater numbers of disadvantaged youth. Yet economic constraints and the uncertainties of public funding have slowed growth to a crawl. Our greatest concerns have been to preserve the gains we have helped grantees make over the last ten years, and to prepare them for an environment that at least in the near term is conducive to little or no growth.
I wrote in our last annual report that we would concentrate in 2009 on helping our existing grantees navigate the recession and shifting political currents. Eleven months later, the future is still fraught with uncertainty, but our grantees seem, by and large, to be weathering the crisis so far, and to be positioned to take advantage of whatever government funding opportunities arise. In general, our grantees have been affected more severely by the recession's impact on state budgets than by its impact on the federal budget. We are helping grantees monitor state budgets as they are developed for 2011, and every indication is that these budgets will continue to erode. Consequently, we will continue to explore how we can support grantees most effectively during trying times.
While some grantees, with our support, undertook intensive scenario planning to get a firmer grasp of their options, most of them lowered their growth goals or extended the time frame in which they expect to reach them. Adjusting the annual performance goals of our investment agreements tested the Foundation's board and leadership team, our co-investors and our grantees, and all of them met the challenge. In keeping with the Foundation's commitment to transparency, the report that follows includes our grantees' projections as well as our aggregate projections. Unlike previous years, in which we confidently predicted (and generally achieved) significant growth in the numbers of youth grantees serve and in their revenues, our forecast for growth in Fiscal Year 2010 is essentially flat across the portfolio. Compared to the pessimistic findings of the Nonprofit Finance Fund poll, however, we find this encouraging.
Ordinarily we would have formulated in 2009 a long-term, three-to-five-year strategic plan to succeed our current one, which expires in 2010. But these are not ordinary times, and we realized that the unpredictability of economic trends and funding opportunities made it foolhardy to project what the world will look like three to five years from now. So instead, with our board's encouragement, we developed a 15-to-18-month transition plan designed to give us the flexibility to deal in the near term with economic and political uncertainty and be responsive to the needs of our grantees.
The transition plan has been an invaluable guide. It has kept us focused on four critical questions:
What are the implications of the economy and the public funding environment for our grantees and for our overall grantmaking strategy?
What more can we do to help our current grantees during this trying period?
Can we extend to other organizations the growth capital aggregation strategy we have piloted with three grantees, and, if so, how will we manage relationships with a wider array of co-investors?
Can we build a bigger pipeline of promising potential grantees so we have a robust set of organizations to choose from when we resume in 2010 the new investments in nonprofits that we put on hold in 2009?
As we have explored these questions and arrived at some preliminary answers, we have been heartened by the mounting interest of the federal government and the philanthropic community in supporting "what works" and developing new kinds of public / private partnerships to scale evidence-based solutions to some of our nation's most intractable problems. The goal of federal initiatives such as the Social Innovation Fund and the U.S. Department of Education's Investing in Innovation (i3) Fund — to align capital with evidence, performance and growth — is consistent with our own investment strategy. We are impressed by the promise these and other emerging initiatives hold for our grantees and other nonprofits that place a premium on rigorous evaluation. Indeed, despite all the pressures on the federal, state and local budgets, total public funding for a majority of our grantees increased in 2009. Given the fiscal crises many states and cities face, however, we recognize this trend may not continue in 2010 and 2011.
We know from our experience how hard it is to identify promising youth development organizations and shepherd them to scale, and an adverse economy makes it even harder. That is why we are eager to share what we have learned with other private and public funders and with practitioners, to learn from them in return, and to partner with them in a number of ways. Let me highlight two of these ways here.
First, we look forward to re-investing in 2010 in high-performing grantees in our portfolio and adding new investments that we deferred at the height of the economic crisis in 2009 in order to concentrate on shielding our existing grantees from irreparable harm. As we move ahead, we will strive whenever possible and appropriate to expand our growth capital aggregation approach and engage co-investors. When resources are scarce, concentrating and coordinating them is the surest way, and may be the only way, to achieve scale.
Second, while we applaud the emphasis of the new federal initiatives on upholding high evidentiary standards and using public money to scale programs with proven results, we are also concerned about nonprofits at earlier stages of organizational development that have not yet achieved the capacity and the evidence base to warrant substantial public investment. Historically, the Edna McConnell Clark Foundation has dedicated a significant portion of its resources to grantees at early stages of development. We are eager to resume investing in such organizations, and to invest in them more effectively. We want to build a bigger pipeline of nonprofits whose evidence and capacity we and other private investors can help strengthen. With this in mind, the Foundation will explore, in partnership with other likeminded funders, a new venture to identify and nurture Early Stage nonprofits.
We cannot predict what the future holds, but the activities we initiated in 2009 and are continuing in 2010 are positioning the Foundation and our grantees to make the most of it.
Nancy Roob
President