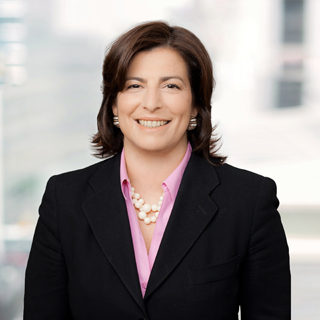 The Edna McConnell Clark Foundation is sad to report that its Trustee Emeritus, James "Jim" McConnell Clark, died at his home in Woods Hole, MA on October 24, 2015 at the age of 93. A son of W. Van Alan and Edna McConnell Clark, Jim played an instrumental role in shaping the foundation his parents founded and served as one of its first board members.
Jim graduated from Cornell University in 1944. He had a long and successful career in finance that included executive positions with Shearson Lehman Brothers, Inc., and Hornblower & Weeks-Hemphill, Noyes, Inc., where he was general partner and CEO.
He was as active in philanthropy as he was on Wall Street. "At a very young age he started thinking about philanthropy and that was one of his core interests in life," said his wife of 20 years, Ruth P. Clark. Jim is also survived by a son , James (Jamie) M. Clark, Jr., who carries on the family tradition by serving as a trustee of the Edna McConnell Clark Foundation.
Jim will be sorely missed by those of us at the Foundation who knew him well. I worked with him closely and learned a lot from him. Jim embodied the core values of the family and the foundation that we still strive to uphold.
Nancy Roob
President