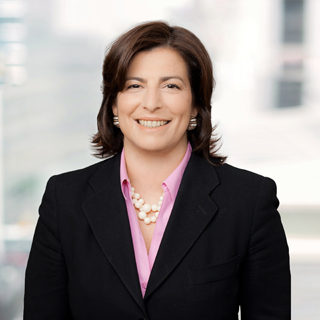 Dear Friends and Colleagues,
I am pleased to announce that the board of trustees of the Edna McConnell Clark Foundation has approved investments of up to $42 million over three years in nine outstanding organizations whose evidence-based programs promise to transform the life trajectories of many of our nation's most economically disadvantaged young people. The first-year installment of these investments consists of $10 million in federal funds from the Social Innovation Fund (SIF), matched by $10 million in private funds from our own endowment, including $2 million to support evaluation of these grantees' programs. The nine grantees are:
BELL (Building Educated Leaders for Life), whose summer learning program is shown to help raise the academic achievement of low-income, academically behind youth during the summer months.
Center for Employment Opportunities, which runs a program proven to reduce recidivism among youth recently released from prison.

Children's Aid Society–Carrera Adolescent Pregnancy Prevention Program

, a teenage pregnancy prevention program with top tier evidence of its effectiveness.
Children's Home Society of North Carolina, whose child welfare services include innovative programs to help youth in foster care and educate young men about responsible sexual behavior.
Children's Institute, Inc., which provides comprehensive, evidence-based services to vulnerable youth and their families in poor neighborhoods in Los Angeles, CA.
Communities in Schools, which helps economically disadvantaged students in grades K-12 who are at greatest risk of dropping out stay in and succeed in school.

Gateway to College National Network

, which reconnects youth who have dropped out of high school or are in danger of doing so with educational opportunities, helping them earn diplomas and college credits.
Reading Partners, whose one-on-one tutoring program helps elementary school students lagging six to 30 months behind catch up to their peers and become proficient in reading.
The SEED Foundation, which opens and supports public boarding schools for seriously disadvantaged students who are highly unlikely to succeed in a traditional public school setting and can benefit greatly from a 24-hour-a-day learning environment.
In support of these grantees and others we hope to add in the future, the Foundation is building on and adapting the growth capital aggregation model we began experimenting with in 2007. Now we are establishing a new public/private fund with resources from the SIF and a group of institutional and individual philanthropic partners to effectively capitalize and expand programs that can serve more low-income youth. The name we are giving this fund—the True North Fund—reflects the inspiration and example we believe these grantees and this funding model can provide for helping our nation's most economically disadvantaged young people overcome the obstacles that confront them, discover a sense of direction and purpose in their lives, and steer a course to productive, independent, successful adulthood.
We are grateful and proud to partner in this endeavor with the George Kaiser Family Foundation, the Duke Endowment, Tipping Point Community and the Open Society Foundations. They have committed a total of $17 million over three years to help those grantees that meet their own grantmaking criteria fulfill a portion of their SIF matching fund requirement and expand and evaluate their programs. We very much look forward to engaging other co-investors in this public-private partnership.
We thank the leadership and staff of our strategic collaborators in the SIF—MDRC and the Bridgespan Group—for their invaluable assistance in choosing this portfolio. The selected grantees advance the Foundation's strategy of developing and expanding a pool of organizations that can serve thousands more low-income youth each year with proven programs. They will also help us meet our overarching and longstanding goal of improving the life prospects of our nation's most vulnerable, disconnected youth. These include young people who are in and/or transitioning out of the criminal justice system or foster care; who have dropped out or are at greatest risk of failing or dropping out of school; who are both out of school and out of work; who are involved in or in danger of engaging in high-risk behaviors such as criminal activity or teen pregnancy.
This portfolio represents a blend of local, state and national nonprofits spanning the 9-24 age range on which EMCF concentrates as well as all three of our outcome areas: education, employment, and reduction of risky behaviors. In all, our investments will deliver effective programming to significantly greater numbers of youth in up to 23 states throughout the U.S., plus Washington, DC. Grantees are planning to expand in four states that are of special interest to our initial co-investors: Oklahoma, North Carolina, South Carolina and California. Where necessary, our investments will also support rigorous evaluation that adds to the body of evidence about programs that work and demonstrably benefit disadvantaged youth.
The grantees were chosen in an open, rigorous and highly competitive selection process that we launched in September 2010. The quality of the applications we received impressed all of us at EMCF, MDRC and Bridgespan. Narrowing 225 applicants down to 21 finalists that underwent due diligence required some very tough calls, and selecting nine grantees among them was extremely difficult. We thank all of the applicants for opening the doors of their organizations and sharing with us their accomplishments and challenges. We launch the True North Fund mindful that many of them—and the youth they serve—could also benefit from this kind of investment. We are committed to doing all we can to make public the experience of our nine initial grantees so others can learn from it, take advantage of it, and improve our collective ability to expand to scale potentially transformative solutions to some of our nation's most intractable social problems.
Conducting this competition has certainly been transformative for EMCF. The transparency of the selection process raised us to a new level of rigor and made us a better organization. More than half the grantees were entirely new to us and not in our pipeline of funding prospects. They surfaced entirely as a result of this competition. For a foundation that has prided itself on its ability to scout out promising youth-serving nonprofits, this has been humbling yet inspiring. I have been deeply moved by the openness of our staff, by their eagerness to rethink our processes and to hold themselves accountable for even more analytically driven decision-making. We have grown enormously, and are grateful to the Corporation for National and Community Service, which oversees the SIF, for the opportunity to do this work in partnership with the government.
With the selection of these grantees, our work has just begun. Over the next few months, EMCF will help them develop or refine, with assistance from Bridgespan, scenario-based growth plans. In an unpredictable economic environment, planning for contingencies and worst-case scenarios is essential. We will also help grantees formulate evaluation plans, with assistance from MDRC, and plans to raise the SIF matching funds. Our grants to nonprofits in the True North Fund will be structured on the basis of these plans, and the funds we contribute to these grants from our own resources will be over and above the grantmaking we do to meet the annual payout of 5 percent of endowment that private foundations are required to make. To make sure every dollar directly benefits grantees, EMCF is covering all the SIF-related administrative costs that we, Bridgespan and MDRC incur.
By aggregating and delivering upfront large infusions of capital for building evidence and organizational capacity, we and our co-investors in the True North Fund hope to demonstrate a more effective model of leveraging private and public capital on behalf of low-income youth. If our investments succeed, we will have made a major step toward taking to scale proven, cost-effective solutions to some of our nation's toughest problems, and made an enormous difference in the lives of thousands of young people.
As always, we welcome the opportunity to hear your comments and questions.
Sincerely,
Nancy Roob
President