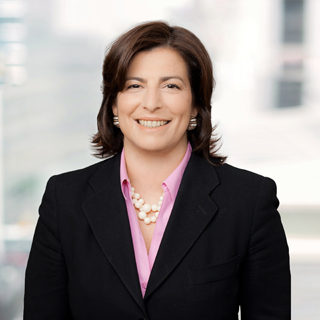 I am pleased to announce that the board of trustees of the Edna McConnell Clark Foundation (EMCF) has approved investments of up to $8.25 million over three years in three exceptional nonprofits whose evidence-based programs have the potential to make a real and enduring difference in the lives of greater numbers of our nation's most economically disadvantaged young people.
The three grantees, who will join our True North Fund, are:
PACE Center for Girls, a network of nonresidential centers in Florida that help at-risk girls and young women gain the skills and knowledge to stay out of the juvenile justice system and lead successful lives ($3.5 million).
WINGS for kids, which provides an intensive, innovative social and emotional learning curriculum to K-6 students in impoverished communities in South Carolina and Georgia ($2.5 million).
Youth Guidance, whose Becoming a Man (B.A.M.) program reduces criminal behavior and increases academic engagement among young males in grades 7-12 at Chicago's most distressed public schools ($2.75 million).
All of these grant amounts are preliminary. Assisted by EMCF's strategic collaborators, the Bridgespan Group and MDRC, the grantees are now at work refining their business and evaluation plans. When this work is completed in September, the final grant amounts and payment schedules will be set.
The Foundation's second open national competition for EMCF Social Innovation Fund (SIF) awards generated keen interest. A rigorous, highly competitive selection process narrowed 191 applicants to ten finalists that underwent due diligence. (For a detailed description, please see our 2012-2013 Grants Competition Selection Process Report.)
The three organizations we have chosen from the finalists round out the portfolio of the True North Fund, which was founded in 2011 to support the first cohort of nine EMCF SIF grantees and now will aggregate growth capital on behalf of these new additions.
They also fulfill EMCF's commitment to select and support 12-14 SIF grantees between 2011 and 2015. While our first three years as a SIF intermediary have presented many challenges, they have been extremely beneficial to the Foundation, to our 14 co-investors in the True North Fund, to our grantees, and, most important, to the vulnerable youth our grantees serve. We expect the remaining two years will be even more rewarding and continue to promote the SIF's model of public/private partnerships and its goal of directing more funding to programs that really work.
We are proud of what our grantees have accomplished so far. As of March 31, 2013, EMCF SIF awards had enabled our nine initial grantees to serve an additional 51,735 youth states, and while these nonprofits are expanding, they are ensuring the quality of their programs by evaluating their implementation and/or impact.
We are also inspired by the support of our co-investor partners in the True North Fund. Together with the federal Social Innovation Fund we have committed $120 million in flexible upfront funding to help twelve outstanding organizations execute their growth and evaluation plans.
Finally, at EMCF we are grateful for what we have learned (and continue to learn) about the power of partnership to lift the life prospects of vulnerable youth as we work toward this end with the federal government and the Corporation for National and Community Service, with our partners in the True North Fund, with MDRC and the Bridgespan Group, and with our grantees.
As always, we welcome your comments and questions.
Nancy Roob
President