Talent Development Secondary (TDS) develops and implements effective programs for improving middle and high school students' academic performance and college and career readiness. TDS partners with schools, introduces research-based strategies such as teacher teams and small learning communities, and provides professional development and coaching for staff.
Since 1994, the Talent Development programs have been developed and housed at the Center for Social Organization of Schools at Johns Hopkins University. TDS combines positive changes in an entire school's culture with an early warning system to identify and work directly with individual students who are struggling with poor attendance, poor behavior, and/or failing English or math. Growing awareness of the many obstacles to academic success, including those outside of school, in high-poverty settings led TDS to augment its model through strategic partnerships with organizations addressing students' social, psychological and economic needs. This collaborative approach, called "Diplomas Now," unites TDS's academic supports with student supports and near-peer mentoring provided by City Year and intensive student services from True North Fund grantee Communities In Schools.
Diplomas Now is the largest subset of TDS sites and accounts for nearly three-quarters of the youth the organization serves. TDS also operates sites outside the Diplomas Now model.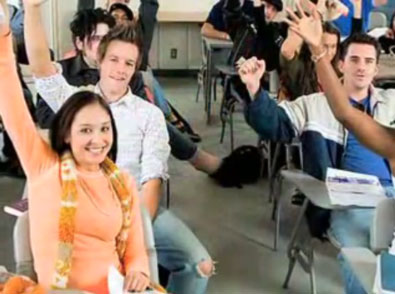 Diplomas Now
Learn about Diplomas Now and the innovative work students, schools, communities, and partners are doing to ensure all students find their paths to graduation.
Since 2013, EMCF has invested $4.75 million in TDS. In 2017, it made a grant of $500,000 to support transitioning its program operations out of Johns Hopkins University.