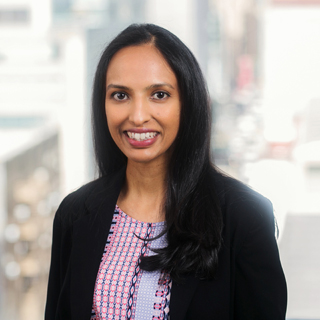 She manages finance projects and performs administration duties, including expense reporting and contract management, for the Foundation, and is also integral to EMCF's support of Blue Meridian Partners in the areas of capital accounting, financial modeling and grants management. Previously she provided finance administration and compliance support to the True North Fund.
Shah has nonprofit and for-profit financial experience, having worked previously as a senior financial analyst for Success Academy Charter Network, and before that as an investment analyst for MJX Asset Management and a research analyst for JPMorgan Chase. She is also a mentor for the Educational Alliance, helping New York City high school students prepare for college.
Shah earned a Bachelor of Business Administration at the University of Michigan's Ross School of Business.