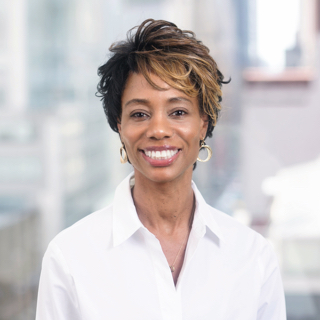 She provides administrative support to the Youth Development Fund's Portfolio Manager, Director of Portfolio Strategy, to its Director of Portfolio Operations, and to members of the Youth Development Fund team.
Previously she held senior-level assistant roles with TIAA-CREF, Thomson Reuters (West) and, most recently, the legal department of the eyewear manufacturer, Luxottica.
Wright earned her BS in Community Health Education from CUNY's York College in Queens and in her spare time has been involved in local nonprofits and community groups that connect her to the Foundation's work supporting our nation's most disadvantaged young people.