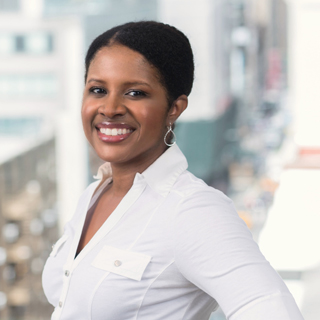 Carr is responsible for designing and implementing brand-building and communications strategies to support the work and mission of Blue Meridian Partners.
Previously Carr worked in brand management at PepsiCo and Kimberly Clark, where she developed business and innovation strategies, led marketing campaigns, and launched new products for both established billion-dollar brands and new brands. Early in her career, Carr worked at Bain & Company, where she consulted to Fortune 500 companies, and as a portfolio associate at the Edna McConnell Clark Foundation, where she supported due diligence on new organizations, strategic planning, and management of grantee relationships.
Carr is a graduate of Princeton University's Woodrow Wilson School of Public and International Affairs, and received her MBA from Stanford Graduate School of Business.