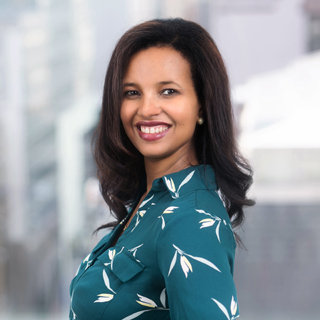 She manages the communications activities of the Youth Development Fund and PropelNext. In this role, she coordinates the development, implementation and refinement of EMCF's strategic communications plan and develops messaging and campaigns to engage the Foundation's external audiences. Yemane's responsibilities include helping both programs develop and execute communications strategies, assisting grantees with their communications needs, and managing the production of quarterly reports to EMCF trustees as well as external reports and materials.
Previously she worked for two financial management firms, first AllianceBernstein and most recently Bessemer Trust, managing content on their websites, digital and print marketing, and other communications projects.
Yemane earned a B.A. in English at Stony Brook University.