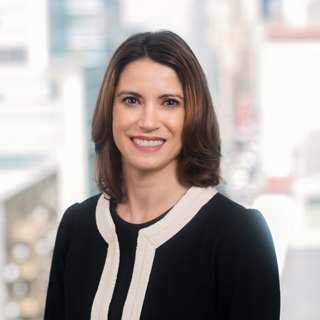 She provides strategic counsel to select Youth Development Fund grantees, leads and participates in business planning, and analyzes grantee performance. She also supports the development and execution of portfolio strategy.
Previously Pawlson was the Chief Growth Officer at New Classrooms Innovation Partners, a national nonprofit that develops and partners with schools and districts to implement personalized learning models. Before that she spent five years as the Chief Operating Officer for Explore Schools, a network of charter schools in Brooklyn, NY. Earlier she served as the Director of New Site Development for KIPP, helping it expand from 38 to 88 charter schools nationwide. She began her career as Director of Publicity for Harper Perennial at HarperCollins Publishers.
Pawlson has served on several boards, including those of KIPP Gaston (NC) College Preparatory, KIPP Ujima Village in Baltimore, and Harlem's DREAM Charter School. She earned a BA at George Washington University and an MBA from the University of North Carolina at Chapel Hill.