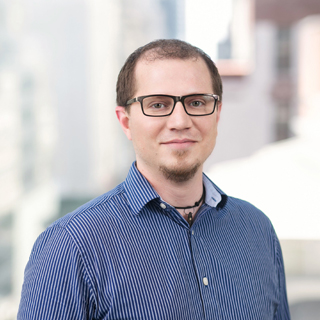 He supports the Foundation's information technology infrastructure, managing and executing IT user and network responsibilities, as well as assigned IT projects, and collaborating with the IT Director on business and application planning and implementation.  
Before joining EMCF, Mitchell was a systems engineer and support technician for ZMOS Networks, working with nonprofit and for-profit clients. He previously managed IT operations at Quinn, a public relations agency, for which he also did web development and graphic design.
Mitchell earned a BS in Journalism from the University of Florida.