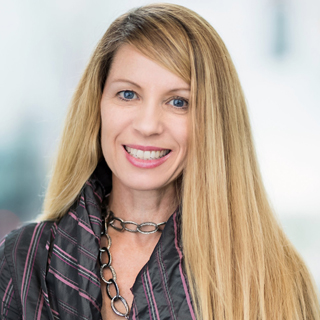 She takes a portfolio-wide view of Blue Meridian's investments, working closely with the team to grow and expand its grantee work, from sourcing investment opportunities for achieving national impact on pressing social problems, to delivering high-quality counsel and support to grantees as they craft and execute scaling plans to transform the life trajectories of economically disadvantaged children and youth.
A founding member of The Bridgespan Group, Campbell has worked closely with the Edna McConnell Clark Foundation since the inception in 2000 of its performance-based investment approach to supporting youth-serving organizations, and she played a major role in the development of Blue Meridian Partners.
While at Bridgespan she also worked with other foundations and direct service organizations across a variety of sectors, including youth development, global development, education reform, and the environment. Through this work, Campbell developed a particular expertise in youth development and co-led Bridgespan's Children, Youth, and Families practice area.
Focusing on business planning and growth strategies for nonprofits, Campbell co-authored the articles "Business Planning for Nonprofits: What It Is and Why It Matters," "Getting Replication Right: The Decisions that Matter Most" and "Four Pillars of Growth for Youth Serving Nonprofits." She also worked extensively with funders, helping to identify grantees and conduct effective due diligence.
Before joining Bridgespan, Campbell was a manager at Bain & Company and spent time in its Boston, Sydney, Johannesburg, and Seoul offices. During her time at Bain she worked on private sector as well as nonprofit strategy, and on government privatization. Prior to that she worked with the public sector consulting division of Price Waterhouse in Washington, DC, advising public and private organizations on business strategy and process redesign.
Campbell has served as an adviser and board member for a variety of nonprofits, including the Greenlight Fund, Friends of the Children, and Mary's Meals.
She earned a BS in Industrial Engineering from Stanford University and an MBA in Finance from the Wharton School of the University of Pennsylvania.