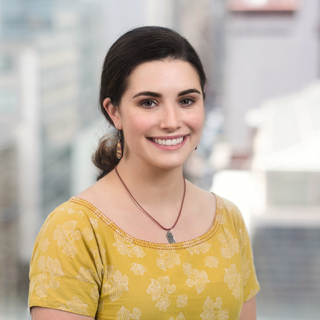 She is responsible for coordinating communications with the Partners. 
Previously she worked as an operations associate at American Corporate Partners, a national nonprofit assisting veterans transitioning from the military to the civilian workforce. She also co-founded and mentored at Performance and Production Workshops, an afterschool program teaching disadvantaged youth in Upstate New York about music theory and performance, recording techniques, and production. 
Schneider received her AA in French and Music from Bard College at Simon's Rock and her BA in Political Studies from Bard College. She studied for a year in Wroclaw, Poland, attending its music conservatory and teaching digital technology and English at an orphanage.