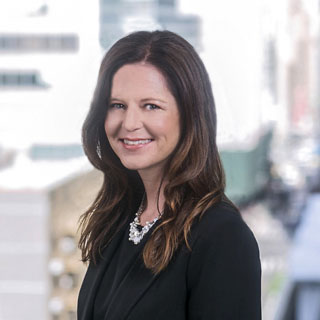 She oversees the operations of the Youth Development Fund portfolio, leads the creation and execution of its annual operating plan, and ensures the flow and sharing of information and knowledge.
She also provides strategic counsel to select grantees, conducts due diligence on potential grantees, leads and participates in business planning, and analyzes grantee performance.
In addition, Power manages EMCF's relationships with the Social Innovation Fund and consultants providing extra-financial and planning support to EMCF grantees.
Before joining EMCF, Power directed operations for Columbia University's International Center for AIDS Care & Treatment Programs, overseeing projects in 14 countries.
Previously she worked at CHF International as a senior program officer, managing start-ups in several nations, and as deputy country director of the development and humanitarian aid organization's capacity-building program in Kenya. Power also interned at the United States Agency for International Development and was a Peace Corps volunteer in El Salvador.

Power graduated from Hofstra University and earned a master's degree in international economics and finance from Brandeis University International Business School.